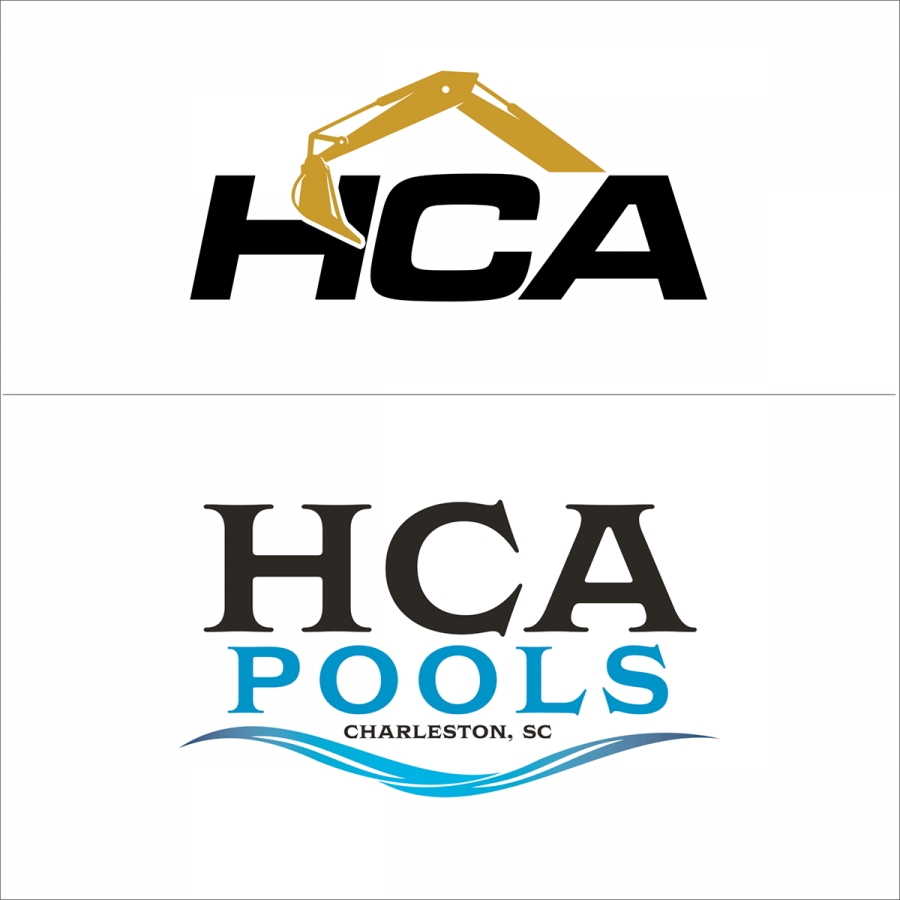 HCA expands into fiberglass pool installation …
As I've said in the past, acquiring a customer who returns to you for other jobs is always an assurance that you're doing something right – and hopefully providing a combination of good service, easy communication and a final product that is just what the customer hoped for.
In October of 2021, Connor of Charleston SC, contacted me about a logo for his landscaping company. This was an uncomplicated job because Connor had already found online an excavator arm image that he wanted to replicate with minor changes. He also knew exactly what kind of colors and layout he wanted. He just needed me to create the vector logo and provide social media files for him. We experimented mostly with the sizing of the excavator arm and the overlapping of the arm over the business name. We also tried a number of different fonts and font sizes in order to get the bold, strong letters that he imagined in order to project a tough and rugged feel.
Connor was great to work with and was very responsive when I sent layouts over to him. We had easy and straight forward communication that enabled me to work quickly and concisely. You can find his landscape company here:
Next, in April of 2022, Connor was back in touch! He said, "I have started another company that does fiberglass pool installation. The company name is HCA Pools."
This time, instead of rugged, he wanted a more high-end look, while still keeping it simple and not fussy. His vision for the image part of the logo, was a simple water swirl. Most of the initial layouts included a variety of water swirls, swooshes and spouts in various blue shades from bright to subtle. It didn't take Connor long to eliminate and choose his favorites. We fine-tuned from there creating the new logo for HCA Pools of Charleston, SC. What will be next for this enterpenuer? We will have to wait and see!