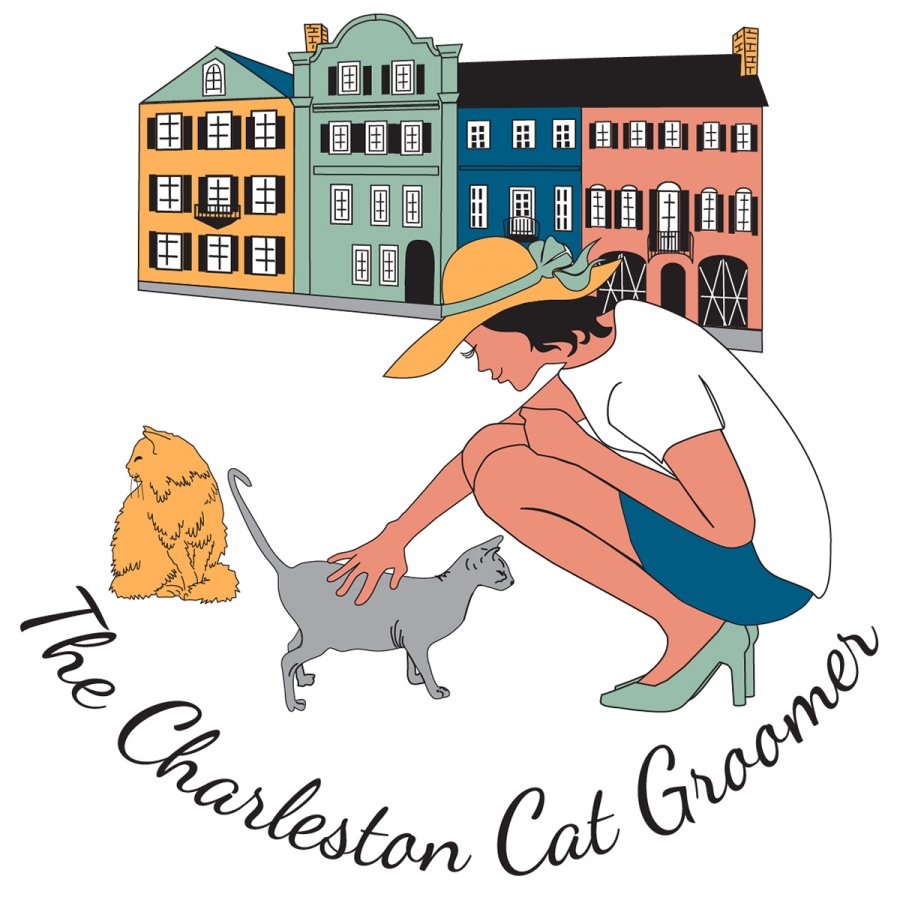 The Charleston Cat Groomer – a new logo on wheels …
Back in August, I designed a logo that you can see traveling around Charleston! Keep your eyes out for The Charleston Cat Groomer – a mobile cat grooming business. Whitney Bullock, the owner and groomer sent me an email describing her Charleston based business that would soon launch. She also emailed me a photo of herself with her own cat, hoping to include it in the logo.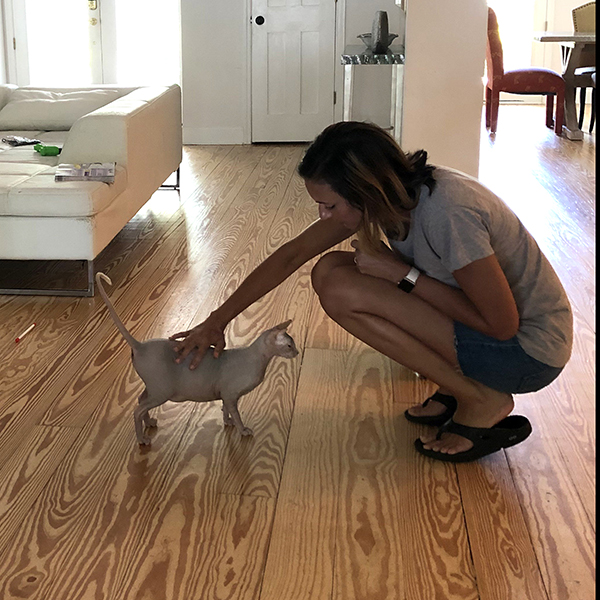 It was challenging, but also a unique opportunity and I enjoyed the entire process on this project … and learned a little more about cats. One of Whitney's goals was to present the business as Charleston-based, which led us to the Rainbow Row inclusion. We played around with color changes and made a few tweaks from my initial drafts and she was extremely pleased with the final logo!
Whitney is the only Certified Feline Master Groomer in Charleston and the surrounding areas. It's fun for me now to see not only the truck, but also the brick & mortar location, located in Mt. Pleasant, with the logo on the door and the hanging sign. I follow her small business on Instagram and she looks to be very busy with a lot of beautiful clients – from persions to shorthairs. To find her on Instagram, click here:
www.instagram.com/thecharlestoncatgroomer
She has also launched a fabulous website, which includes videos of her feline friends and the grooming process. And my favorite are the 'before and after' photos – wow, some gorgeous transformations! For your own kitty makeover, give Whitney's shop a visit.