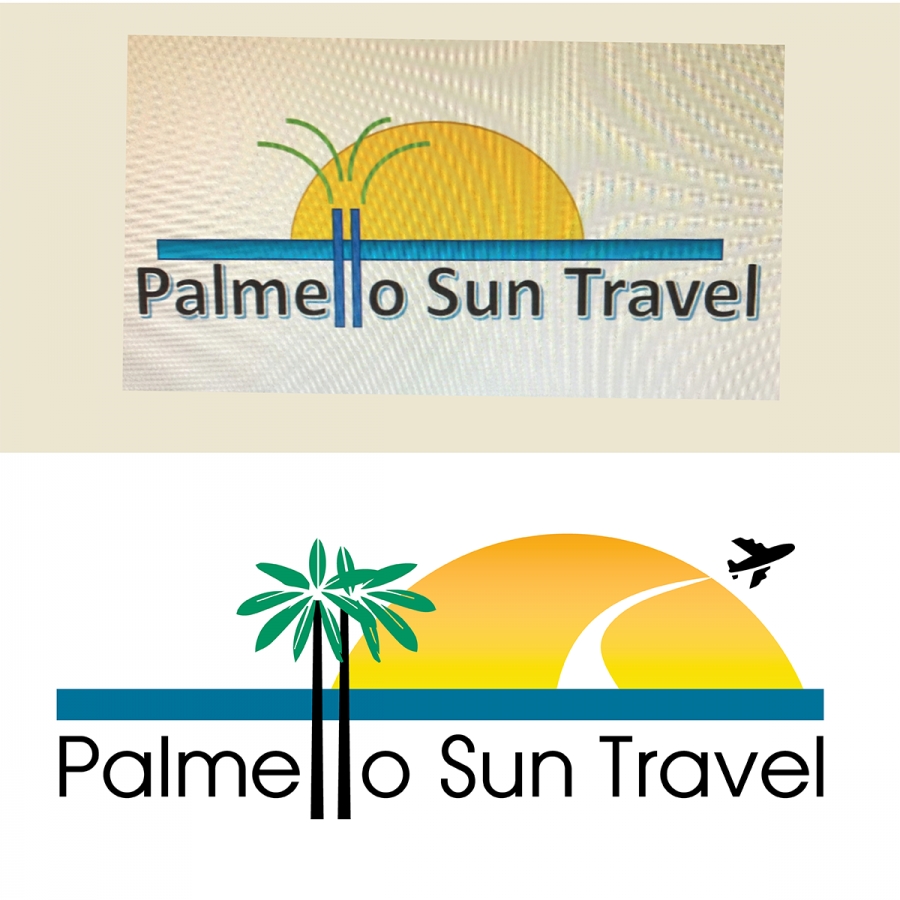 If your clients have an idea of what they want for their logo, ask them for visuals before getting started. It will save you a lot of time to see exactly what they like and don't like and what colors they lean towards …
When I begin a new relationship with a client who needs a logo, I like to start with a visual. I ask the client to text or email me some drawings or images that they like or that have particular colors they lean towards. It could be something they find on the internet or something they sketch out themselves. I've received everything from a sketch on a cocktail napkin, a photo they've taken or a group of 10 or more images they have found searching the net. Anything they send over is a help to me. The images can help with concept, as well as color. What is a soft blue to them may be a completely different shade to me. What is a simple figure of a tree might be much more realistic than I am imagining.
Here are three examples of images given to me and the final logo. All three of these logos were recently completed and are now being used for marketing for the three businesses. The Palmetto Travel logo is currently on their Facebook page, The Charleston Cat Groomer logo will be used on her social media, the outside of her grooming vehicle and her business cards – and the Charleston Warehouse Boutique Sale is posted on Instagram, Facebook and marketing materials.
1) Palmetto Sun Travel sent a mock-up the client did in Word giving me exactly the kind of logo she was looking for and the color scheme.
2) The Charleston Cat Groomer sent a photo. She wanted this particular pose and took a photo of herself with her own cat.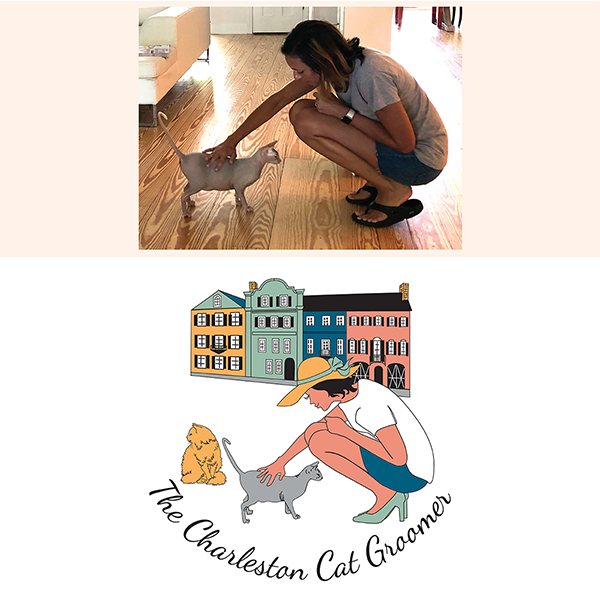 3) Charleston Warehouse Boutique Sale sent some images she grabbed from the internet to give me the theme and graphic look she was hoping for.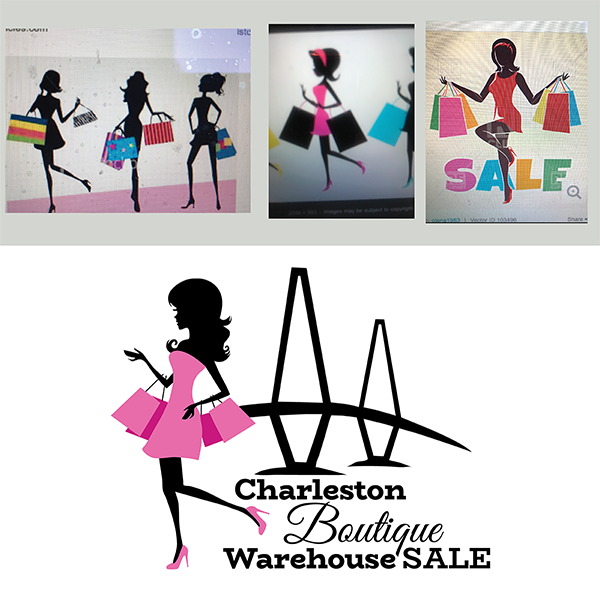 It's not always easy to get inside your client's head and having them send any visuals they have or can find will often get you in the right direction … without spending too much time trying to figure out the style, color scheme and font choices that appeal to them.